It's hard to believe that the 1990s ended twenty years ago.
Over the course of the decade, some of the most memorable and classic films were released: Titanic, Jurassic Park, Forrest Gump, Sixth Sense, and Edward Scissorhands, to name just a few.
Maybe I'm biased because I am a tried and true 90's kid, but I also think we had some of the best kids movies ever. This is a countdown to the decade's Top 20 Kids Movies of the 1990s and where to watch them.
Top 20 Kids Movies of the 1990S
1990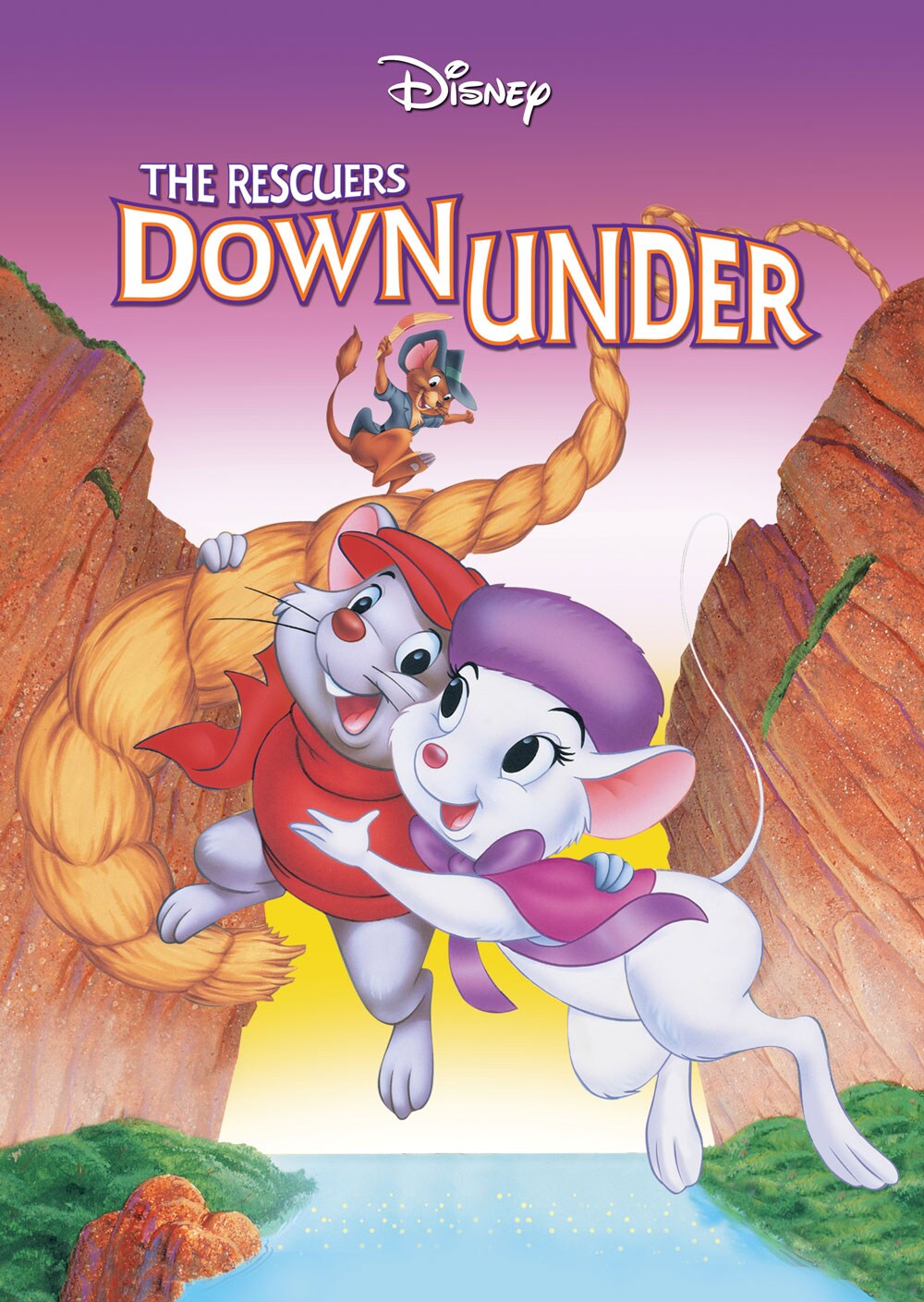 Disney's first animated sequel, the film followed up with the beloved characters from the 1977 classic The Rescuers. Bob Newhart and Eva Gabor returned to voice Bernard and Miss Bianca as they travel to Australia to save a young boy from a villainous poacher.
While not as beloved as the original, it was still the best-animated children's film of 1990 and remembered as Gabor's final work.
A classic family film, this John Hughes comedy follows eight-year-old Kevin, played by Macaulay Culkin, who is accidentally left behind by his family, who leaves on vacation to Paris.
The film is full of hijinks, hilarity, and booby traps as Kevin faces off against burglars. It's the perfect film to watch at Christmastime or any time, really.
1991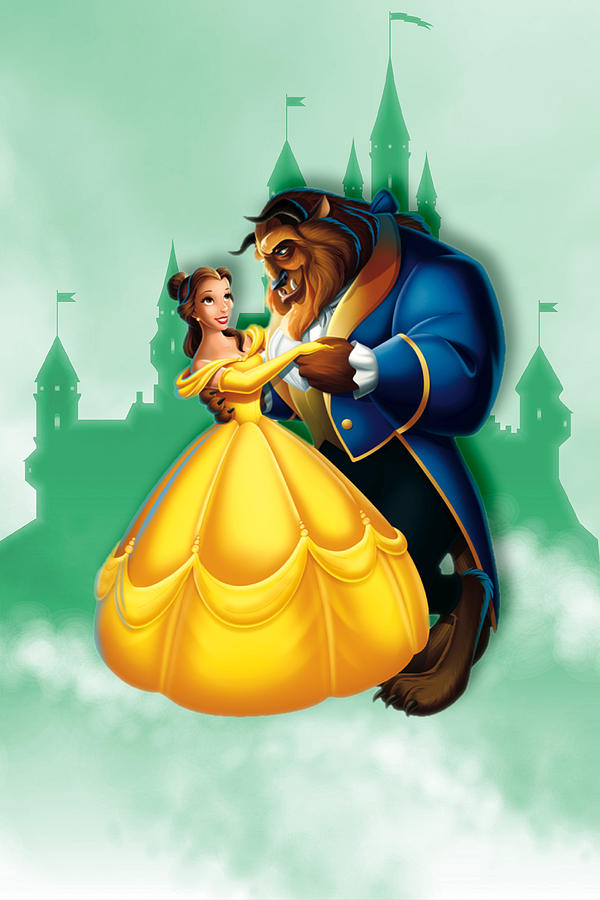 In a tale as old as time and one of Disney's most beloved fairy tales. A young prince is transformed into a hideous beast as punishment for youthful arrogance, and his servants are transformed into household objects. Years later, after imprisoning a young woman named
Belle in his castle, he must learn how to earn her love in order to break the curse before it's too late. I highly recommend the 2017 live-action Beauty and the Beast, too, also available on Disney+.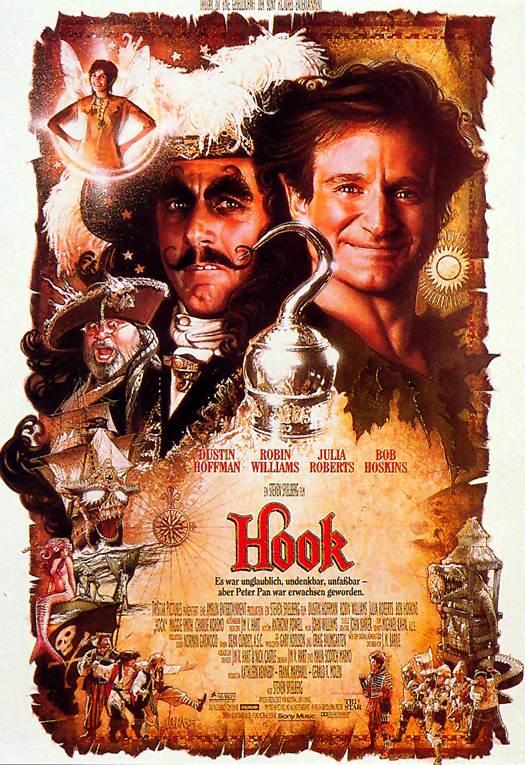 Directed by Stephen Spielberg and starring Robin Williams and Dustin Hoffman, Hook is a clever reimagination of the classic tale of Peter Pan, acting a sequel of sorts to J.M. Barrie's novel "Peter Pan and Wendy."
Williams plays an adult Peter Pan, now Peter Banning, a corporate lawyer and workaholic father to two young children.
1992
From 1989 to 1999, Disney produced ten animated feature films, which became known as "The Disney Renaissance." Aladdin was the fourth film produced in the era, based on the story from the Arabic folktale "One Thousand and One Nights."
When the street rat Aladdin frees a genie from a magic lamp, his wishes are granted, but not without discovering Jafar's plot to use the lamp to gain power and marry Princess Jasmine to secure the title of Sultan.
Loosely based on Newsboys' Strike of 1899, this musical was initially a box-office failure before gaining a cult following when it was released on VHS. Starring Christian Bale, Bill Pullman, and Robert Duvall, the film follows Jack Kelly, played by Christan Bale, a struggling newspaper hawker in New York City.
Even if you haven't seen this film before, you've likely heard the earworm "Santa Fe." The wildly popular Broadway adaptation of Newsies is also available on Disney+.
1993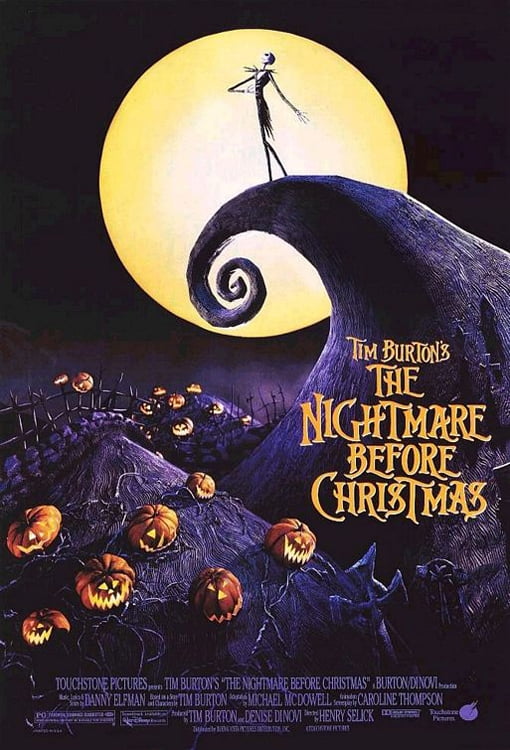 Created by Tim Burton, this film is the quintessential Christmas or Halloween movie. The stop-motion animated musical is filled with a haunting soundtrack written and orchestrated by Danny Elfman.
Halloween Town is a spooky town filled with Halloween-themed supernatural residents, led by the Pumpkin King, Jack Skellington, who is voiced by Chris Sarandon. He discovers a doorway to Christmas Town and becomes infatuated with the holiday.
He enlists friends to kidnap Santa Claus in order to take over the holiday, but the plan goes awry when Oogie Boogie interferes.
This movie is sure to put a spell on you. Set in Salem, Massachusetts, teenager Max, played by Omri Katz, accidentally stumbles upon a coven of witches with his sister Dani and friend Allison.
The kids team up with a talking black cat Binx to stop the witches, played by Bette Midler, Sarah Jessica Parker, and Kathy Najimy, from becoming immortal.
1994
Another film from Disney's Renaissance era, the animated musical, follows the lion cub Simba as he learns about his place in the circle of life. The story was heavily influenced by William Shakespeare's "Hamlet" as well as several Biblical stories.
The voice cast is filled with all-stars like Whoopi Goldberg, James Earl Jones, Jeremy Irons, and Matthew Broderick. The sequel, The Lion King 2: Simba's Pride, came out in 1998 and is by far one of the best sequel films that Disney has ever produced.
Thanks to Home Improvement, Tim Allen was America's dad in the 1990s, but thanks to Santa Claus, he was also America's jolly man in the red suit. Scott Calvin, played by Allen, is a toy salesman who wholeheartedly believes in the magic of Christmas.
After a mishap on Christmas Eve, Scott unintentionally becomes Santa Claus himself. What follows is a humorous year-long journey to accept his new position and convince those around him that he is Santa Claus.
1995
This computer-animated feature film was the first in the Toy Story franchise. Woody, voiced by Tom Hanks, is the favorite toy of his owner Andy until he is gifted with the space ranger Buzz Lightyear, voiced by Tim Allen, for his birthday.
What follows is an unlikely team-up between a cowboy and a space ranger who thinks he crash-landed on a strange planet, unaware that he's a toy. The duo has to work together to save the day.
Set in England, the story follows a clever piglet named Babe, who becomes a champion sheepherder, but not without contention from the border collies that feel threatened by the pig's abilities. Maybe Babe wasn't everyone's favorite live-action film from 1995, but it certainly was mine.
Growing up, I had the entire stuffed collection of border collies, sheep, and Babe the pig. Not to mention, I named one of my childhood cats after the beloved "that'll do" pig.
1996
Based on Victor Hugo's novel, the plot follows the hunchback Quasimodo and his struggle to gain acceptance in society.
This is a fairly dark film, featuring a scene where the sinister Claude Frollo attempts to burn the gypsy Esmerelda alive, but it is a classic Disney film.
Basketball legend Michael Jordan starred in this live-action-meets-animation sports comedy.
A fictional interpretation of Jordan's 1995 NBA-comeback, he is enlisted by the Looney Toons to play a basketball game to win back their freedom from a ruthless intergalactic amusement park owner Mr. Swackhammer.
1997
Created by Fox Animation Studios and loosely based on the story of Grand Duchess Anastasia Nikolaevna of Russia, the plot centers around an amnesiac eighteen-year-old girl named Anya who seeks answers about her origins.
The movie is filled with beautiful music and a lovely romance.
Professor Philip Brainard, played by Robin Williams, works to develop a new energy source, which results in a sentient green goo called "Flubber." It's a wacky nonsensical film that truly showcases some of Robin Williams' best physical comedy.
If you loved Williams, as we all did, you don't want to miss this one.
1998
Based on the Chinese legend of Hua Mulan, the story follows Fa Mulan as she takes her father's place in the fight against the invading Huns. She conceals her identity, portraying herself as a son named Ping.
This movie yielded some of the most well-known songs. Just say, "let's get down to business" to someone and see what happens next.
This Disney Channel Original Movie quickly became a Halloween classic. Thirteen-year-old Marnie, played by Kimberly J. Brown, is taught to be a witch by her grandmother Aggie, played by Debbie Reynolds.
Despite her mother's attempts to keep Halloweentown from Marine, she is thrown headfirst into a demon's plot to take over Halloweentown.
1999
The last film released in Disney's Renaissance era, Tarzan features the classic music of Phil Collins ("You'll Be In My Heart"). It follows the story of a baby who is orphaned by a shipwreck and raised by gorillas in the Congolese rainforest.
As he grows up, he encounters humans for the first time in his adult life — some who wish to understand him and others who want to kill the gorillas who raised him.
Zoom. Zoom. Zoom. This Disney Channel Original Movie was a classic for any 1990s girl. Set in the futuristic year of 2049, thirteen-year-old Zenon Kar, played by Kristen Storms, lives with her family on an Earth-orbiting space station.
After getting in trouble, she is sent to live with her aunt on Earth, where she discovers a plot to crash the space station. The story covers computer viruses, anti-viruses, and a lot of plot points that were undoubtedly a sign of the times.
That's a Wrap
Be sure to check out our hack for getting Disney+ Free for a Month and check out the abundance of free streaming sites you can watch movies on tonight!
Maggie Lovitt is a writer at Wealth of Geeks where she covers her favorite topics: Star Wars and pop culture nerdery.
In her free time, she is also a novelist, screenwriter, actor, and member of the Screen Actors Guild.